LET'S GET SOME WORK DONE!
As many of you know, I have moved recently six months ago. I am so in love with my new bedroom that I thought I could show you some part of it.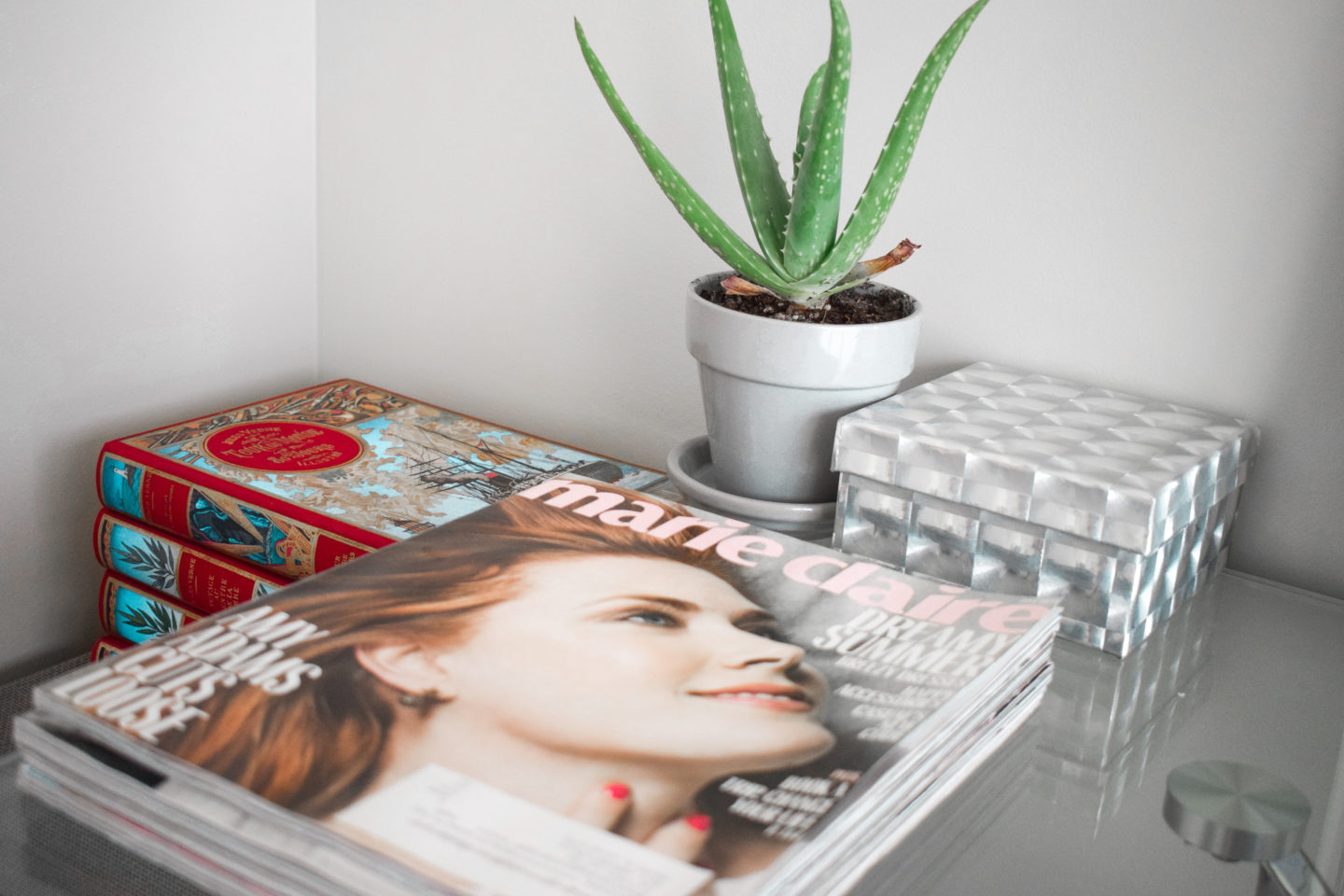 For this new bedroom, I wanted something simple which fit my personality. I like how the glass desk gives a subtle designer style. I am a real book lover, so these beautiful Jules Verne's collector edition were a must-have. When I was younger we used to have the entire collection, unfortunately, we left them in France when we moved. I have never been able to work sitting at my desk before, but now that I have a new and clean environment it is my favorite spot to work or study. Having a beautiful home interior can be complicated when we are on a budget.
Surprisingly enough, this little office space was really cheap. Actually,  the desk was on sale at El Dorado furniture (less than $200), the chair is from Ikea ($70), I created a cabinet with 2 boxes from Ikea as well ($15 each) and my lamp is from Target ($20). Regarding the Miami map, I bought a PDF on Etsy ($5), printed it via Vista Print ($14) and bought a Frame from Walmart ($28). I really like how the Aloe Vera makes the room more friendly ($5 + $5 for the pot). With some tips, saving can be really easy. Actually, I could have bought the poster directly framed but it would have been $20 more expensive.