If you guys follow me on Instagram, you know I don't usually speak about beauty and skincare, but in between two orders on Zara's website, I actually love taking care of my skin. I have been struggling with acne since I am 12 or 13 years old, and a lot of the products I am talking about today helped me SO much to treat my skin. My skin is still far from being perfect, but it improved a lot over the past year.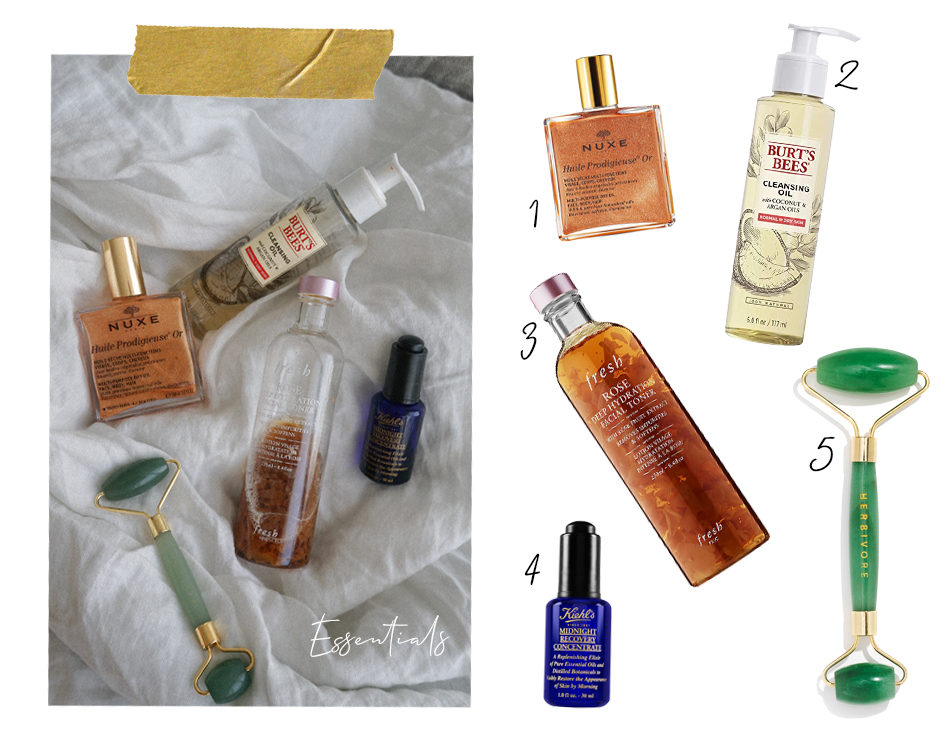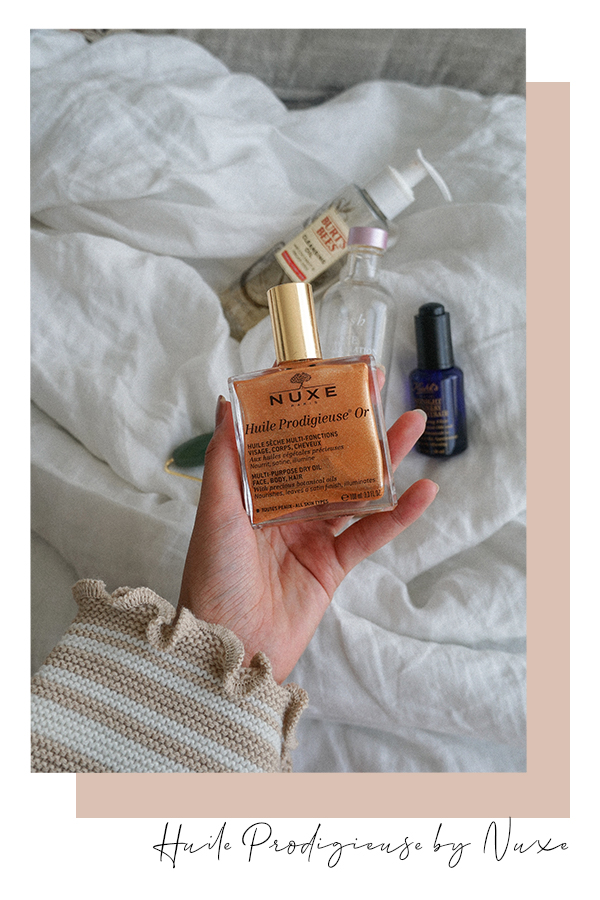 I feel like Nuxe Huile Prodigieuse is a MUST for every French woman I know. I don't use it on my face, but I had to include it in this blog post. I use it not only on my body but also on my hair. What I like the most about it is that it doesn't leave a greasy finish on my skin or hair. And, the smell is absolutely amazing. They have two versions: the original, and the gold. The original is my favorite, but I use the gold more often during the summer as it leaves a discrete shimmery effect on your skin.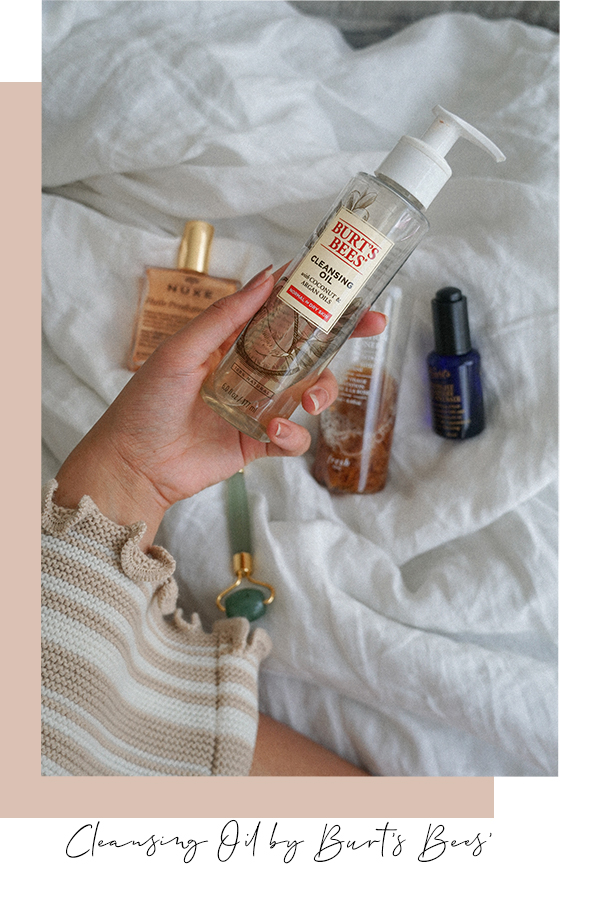 This cleansing oil really was a life-changer. As a told you before, I have been struggling with acne since forever. I honestly can't remember what it feels like to have clear skin. However, I always understood the importance of going to sleep with clean skin. This Cleansing oil really is the best makeup remover I have tried. The best part is that you don't need to use countless cotton pads to remove your make up of the day. With only one pump you can remove your entire makeup and it is very gentle for the skin. I rinse the oil with warm water and then proceed to the rest of my routine.
I realized only a year ago that toners were such an essential part of a skincare routine. They remove the scale that can be found in the water and the potential rest of soap on your skin. The rose toner by Fresh is my current favorite because it is SO gentle on the skin. The one I use previous to this one was good but too drying for my sensitive skin. There are real rose petals in the bottle; it smells amazing. I bought it for the first time upon the recommendation of a friend, and I never regretted it.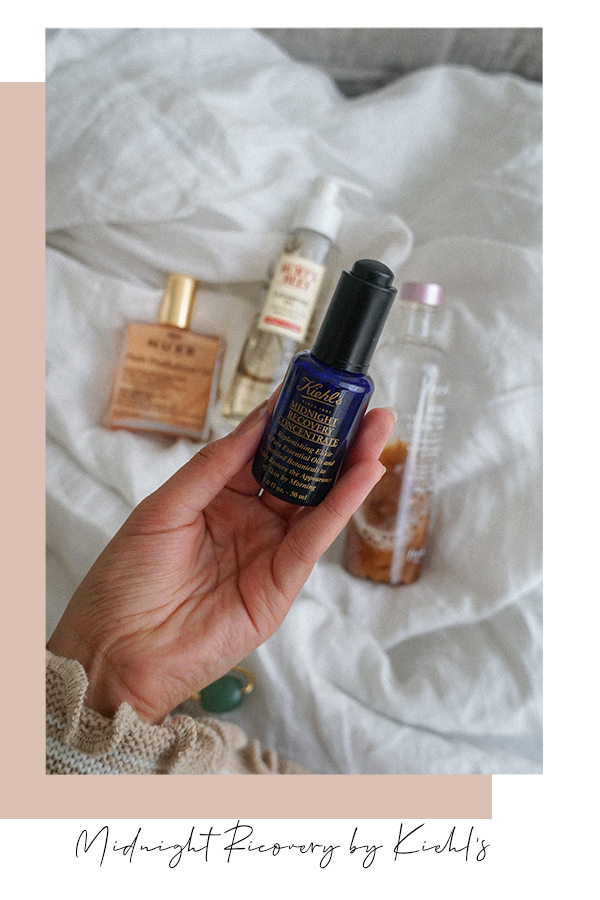 This concentrate is without hesitation my favorite part of my night skincare routine. I apply it after my toner and before my hydrating cream. I have noticed a difference in my skin in the morning the first time I used it, and it hasn't stopped ever since. Also, the smell is very relaxing for the night time. In the morning my skin is glowing and ready for the day. It was the first time I was testing a product from Kiehl's and I was not disappointed at all.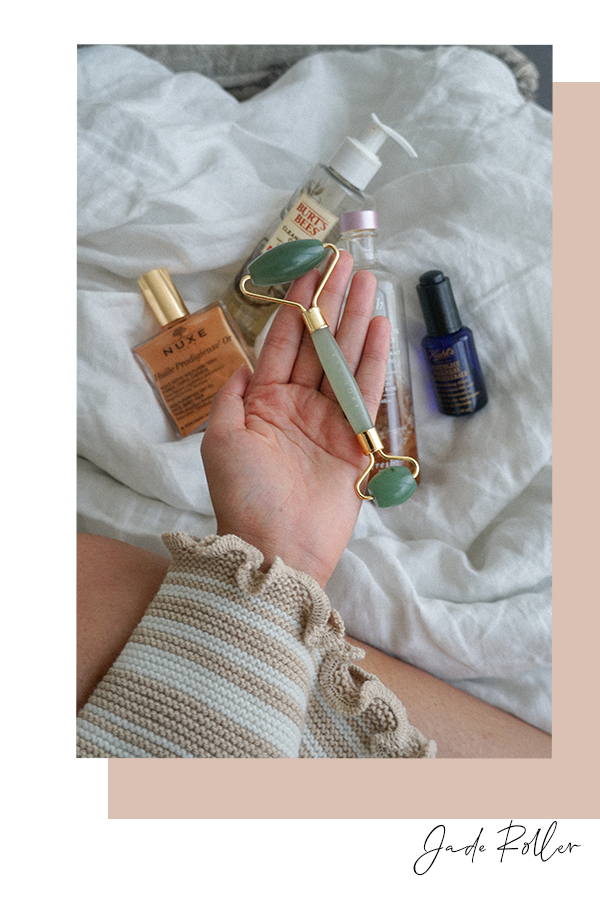 Am I the only one to get a puffy face when I don't sleep enough? I hope not. This Jade Roller has been helping so much in the morning. I don't use it every day because I am often speeding in the morning, but when I run on only a few hours of sleep, this roller is all I need. I use it together with the Emerald Hemp Seed Oil by Herbivore, and the combo works its magic.
SHOP THE POST
I genuinely like all these products, and I think you can see that most of the containers are almost empty. What are your beauty essentials? I'd love to discover and test new products.
xx,
Victoria