I don't why, but I always have been obsessed with jackets and coats. I used to have a lot of them, even more than I have dresses (for those who know me personally you know how much I like dresses).  Actually, I love the rock and roll style that a leather jacket can give you. Also, I think that it's an essential thing to own. You're late in the morning, and you don't know what to wear? A white t-shirt, your favorite jeans and of course your amazing leather jacket and that's it. Simple and efficient: you can be confident all day long thanks to your outstanding outfit.
For the first time in my life, I won't buy a new jacket for the autumn/winter because of my moving. Girls, if you're like me: you like boots and jackets, do not move to Miami that's not the good place for this kind of things. That's why I decided to dream a little and find all the new trends I already like. All the link will be at the end of the article if you are interested in one or more items.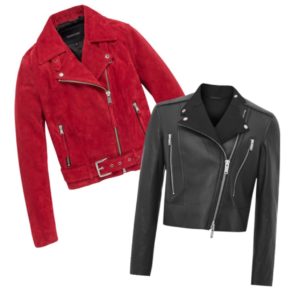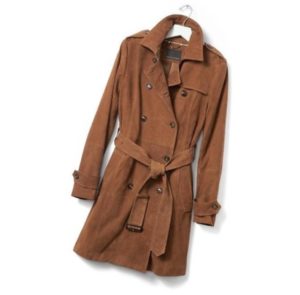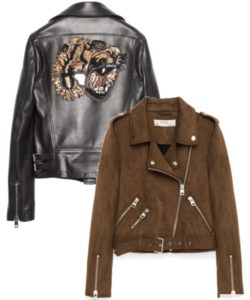 1) I am currently crazy about red. It's such a beautiful color. I know that more and more people like wearing black because it's so much easier and classy but a total look black with a red leather jacket will be flawless. Smart girls know what I am talking about.
Shop here Andrew Marc
2) More classic but as much efficient as the others, this beautiful perfecto jacket won't be unremarked. I don't even know how to describe it: the styling in absolutely incredible with a qualitative leather. You should go and see on the official website, thanks to the link down below, to notice the quality of this fine.
Shop here John Lewis
3) I am totally able to understand that everybody doesn't like perfecto. Fortunately, I found this trench from the Banana Republic shop. They succeed to modernized THE coat.  Why being like everybody when we can be unique. There are already missing sizes so if you are interested in this trench coat, do not hesitate too much.
Shop here Banana Republic:
4) Unfortunately, this tiger leather jacket is no more sold or really hard to find. But I am sure there are many other brands who did almost the same. I had a crush on this one from Gucci with a tiger in the back. You can express that you are a powerful woman only while wearing this kind of jacket.
I have finally found it but there is only one size and it is really expensive. Whatever, do keep in mind that a leather jacket is an investment and that you will probably keep it many years.
Shop here
5) Finally, this suede jacket from ZARA is the most affordable one and in my opinion, this is the most beautiful jacket ZARA did. I wanted to buy it, but I decided to be reasonable and to save my money for something more or less useful. However, this is the perfect jacket for Vegan people and it's really cheap. The value for money is really good and the styling perfect. There are two differents colors so you can choose the one which fit the best to your style.
Shop here ZARA
xx
Victoria.